Company profile
Who we are and what we do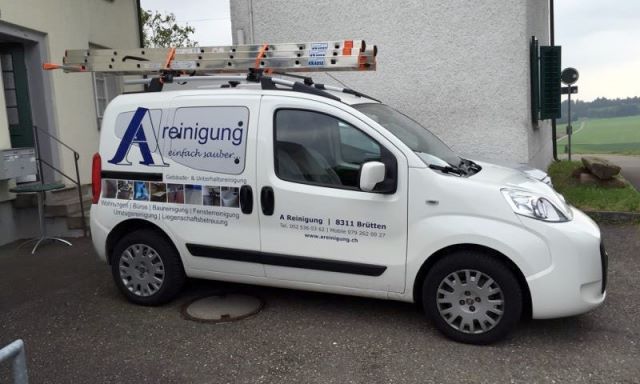 We founded the company "A Reinigung" for Building & Maintenance cleaning in 2011. Our cleaning services were very successful after a short time.
The uncomplicated services "Simply clean" are also demanded for relocations and "Zügleten". Our motivated cleaning ladies and specialists are doing a very good job.
From our ideal location in Brütten near Winterthur, we can reach most customers in the cantons of Zurich and Thurgau within a very short time.
Our strengths
Know-how
We have more than 10 years experience in hospitals, catering and building cleaning.
Manpower
We expand our core team as needed with staff on call and can even react to unforeseen situations that may arise.
Up to date
The continuous training in the areas of cleaning technology, material science and job security allows us to stay up to date.
Technology
We use the latest and environmental friendly cleaning supplies, equipment and vehicles.
Simply clean
And above all, our services are simple, straightforward and efficient — according to our company motto "Simply clean".