Relocation cleaning
A move is coming up and you need to hand over your current home in perfect condition. With our relocation cleaning with acceptance guarantee you are on the safe side.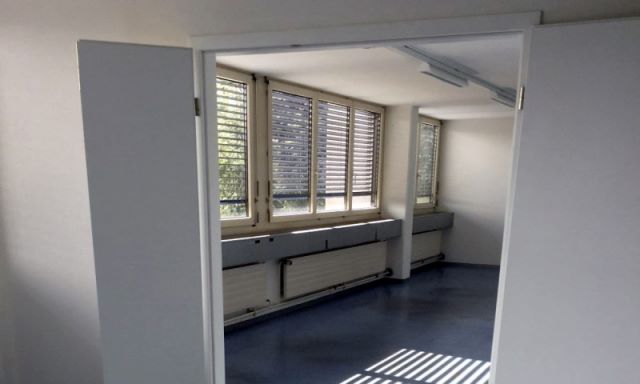 We clean your apartment or house thoroughly and professionally and hand it over in perfect condition. All rooms, kitchen and sanitary areas (bathroom, shower, toilet) will be cleaned according to the landlord's requirements. Of course, we also take care of other premises such as cellars, attics, garage boxes, single garages, winter gardens or balconies and roof terraces. Heavily soiled kitchens, bathrooms or WCs we bring back to high gloss. Your floors will also be thoroughly cleaned — whether parquet, laminate, tiles, slabs, carpet or linoleum. In addition, we shampoo carpets, remove traces of pets and clean built-in cupboards and washing towers. Before handing over to the landlord, everything is checked and if something is not in order, we will contact you immediately. This way you can be sure that everything is clean and ready for acceptance.
Handover date
The handover procedure is short and efficient, so you don't have to worry. If you wish, we will be present to still fix any minor deficiencies of the move cleaning. This way you can be sure that your old apartment will be handed over clean and tidy.
Relocation cleaning for businesses & companies
Depending on the trade or business, we clean offices, business premises, doctors and lawyers offices, restaurants, bars, hotels, schools, store premises, fitness rooms, laboratories and other premises. We are professional and reliable. You will be satisfied with us!
Acceptance guarantee
The best thing about our acceptance guarantee is that you no longer have to worry about whether your landlord will accept the apartment. We guarantee the acceptance by the landlord — no matter if at the handover or at a later inspection. This means you can move into your new apartment with complete peace of mind.
---
Additional cleaning services